I use this technique a lot when doing pockets and pouches.  Starting and finishing a strip of bias tape at corners pretty common and there are two ways to go about this.  The first, and most clean, I think, is the fold over method*.  Here's how it works:
1.) Open the bias tape and snip off small triangles from the inner corners- about 1/4″ or so.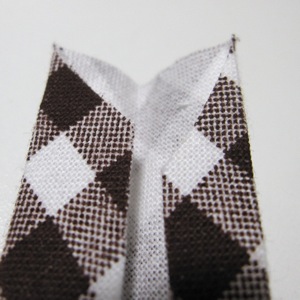 2.) Cover the raw edge of the fabric with the bias tape but leave 1/4″ of the bias tape extended over the edge of the fabric.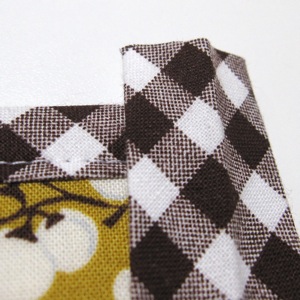 3.) Fold the top of the bias tape down over the fabric.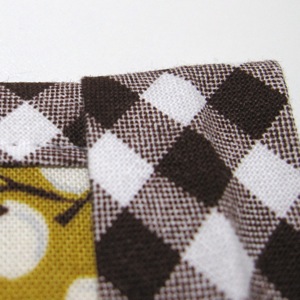 4.) Now fold the bias tape closed.  Adjust the top corner so that there are no raw edges of anything peeking out.  Now you're ready to pin!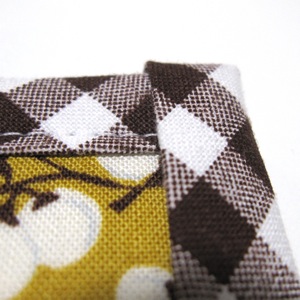 To finish the bias tape at a corner, simply snip off the bias tape 1/4″ past the edge of the fabric, and repeat steps 1-4.
* Who knows if this "method" has an actual name- this is just what I'm calling it for convenience sake.