In the midst of a flurry of show prep I got a request from a lovely reader for a bias tape project to do in a group setting.  So I decided to kill two birds with one stone (I like the phrase, "snuggle two puppies with one hand" better), and make myself a monogram for the booth!  Follow along for a super simple, skill free,  NO SEW bias tape tutorial!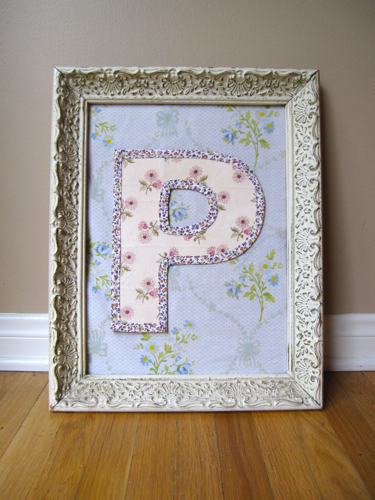 Here's what you need to do this project:
* scrap fabric: (9″ x 12″)
* bias tape: 1 – 2 yards
* card stock
* spray adhesive ( I like Aleene's )
* tacky glue (again, I like Aleene's)
* Access to a computer and a printer (or just the skills of an artist!)
STEP 1. Iron your fabric scrap.  For an extra stiff letter, apply mid weight iron-on interfacing to the back of the fabric ( I like Pellon 880).
STEP 2. Go into your word processing program and create your letter big enough to fill a sheet of paper.  A block font works best ( I used Arial with a 1000 font size).  Next, flip the letter horizontally.  Your letter should now be backwards. Change the font color to a light gray to avoid using up ink! Before you print, make sure your printer settings are at "borderless" so that you don't accidentally cut off anything. Print onto your card stock
STEP 3. Apply spray adhesive to the back of the card stock.  Apply the adhesive side of the card stock to the wrong side of the fabric.  The best way to to do this is to lay fabric right side down on a clean surface and then lay the gluey card stock directly on top of that.  Press and let dry.  The backward letter should now be facing up.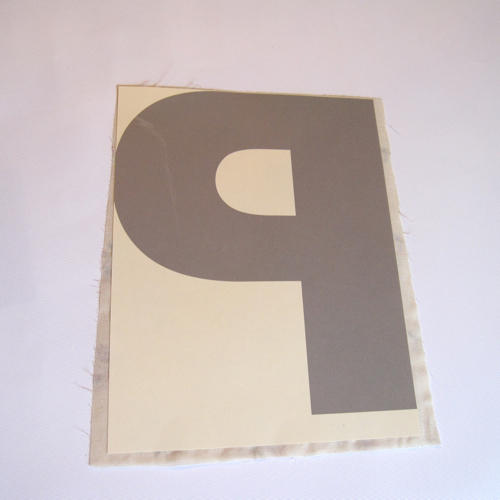 STEP 4.  Once the glue is dry, cut out your letter.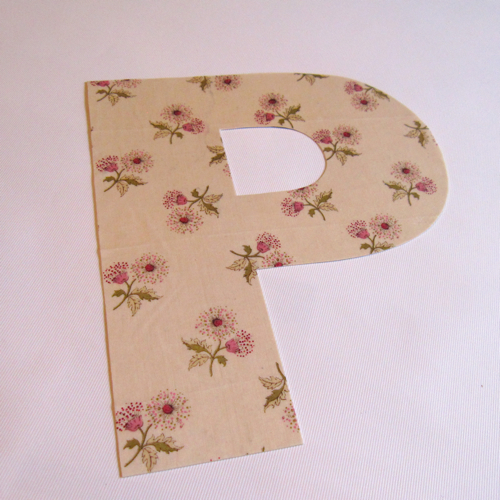 STEP 5.  Now apply bias tape, using binder clips or paper clips to hold the bias tape in place.  Don't push the paper clips too far down, or they'll be a pain in the butt to pull out.   Once you've paper clipped everything, you can start to glue the bias tape down, using small, even amounts of glue, close to the edge of the bias tape.  First glue the front of the letter, then the back.  You can replace the paper clips in corners to help retain shape while the glue dries.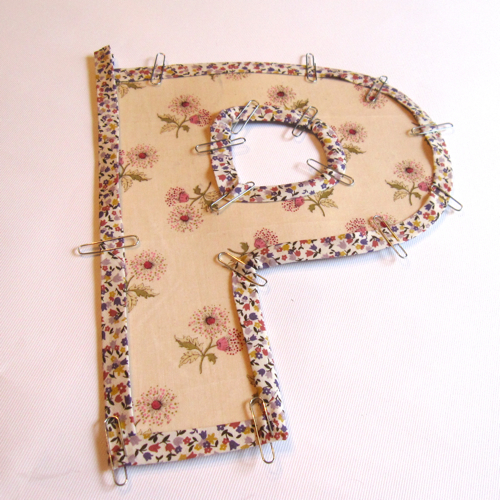 And voila!  An adorable wall letter!  Add a loop of ribbon for quick wall hanging, or frame for elegant artwork!