Why are badges and ribbons so adorable? You might as well ask why puppies and kittens are adorable- they just are!  Today I will show you how to make an adorable badge to put on your lapel, scarf, envelope, scrapbook, whatever.  So cute and easy to make- you'll find yourself making them for every occasion!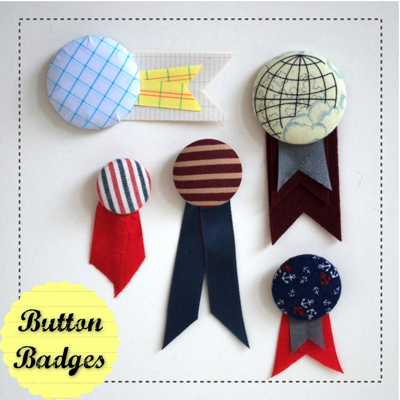 Materials:
* Covered button (make one or buy a few)
* Ribbon, seam binding, or felt
* Needle and thread (any color)
* Safety pin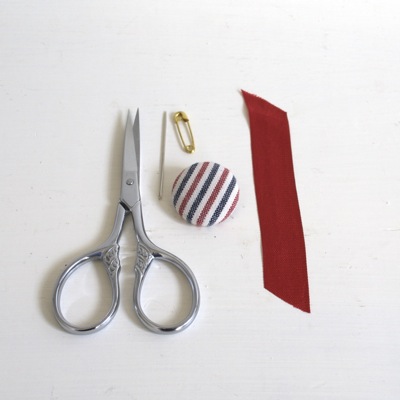 Step 1.  Cut about 4 inches of seam binding or ribbon and fold in half.  Place the button on top and adjust the angle of the fold to your liking.  If you decide to use multiple layers of ribbon, I'd recommend sewing them all together now.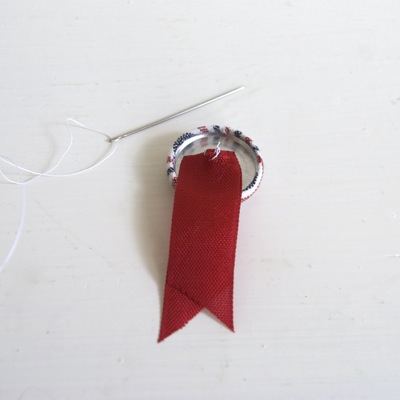 Step 2.  Sew the seam binding to the button shank.
Step 3.  Snip the bottoms of the seam binding to cute angles, use the button shank to safety pin the badge to your favorite coat and Presto- instant cute!
There are so many ways to make adorable badges!  Try layering ribbon and seam binding, making extra long tails, using felt, lace, or ric rac.  Or, for extra fancy flare try making a rosette for the back of the button: Simply cut 6 inches of seam binding, sew a running stitch along one edge, pull thread, and knot.  Press flat with an iron before attaching to the button badge.