My sister recently bought me these very cheerful kitchen towels, which I love, but which unraveled at the edges the first time I washed them.  So I used a bit of new bias tape and rick rack and blam!  Cute kitchen towels got even cuter.  I also added a little loop for easy hanging.  Yay!   For an even cuter version of this tutorial check out the Happy Hostess Dishtowel project in Sew Darn Cute.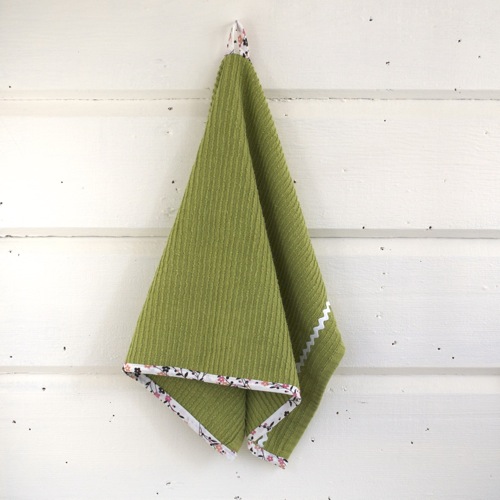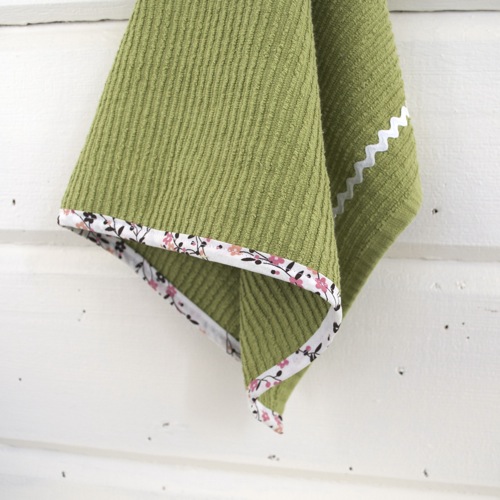 Here's how to fancy up your own towels:
Step 1.  Measure side of your towel and add 1″, per side.  Cut bias tape to measure.  Cut rick rack or other trim according to the width of the towel.  Attach trim across width, about 2 1/2″ from the bottom of the towel.  If you'd like a loop, cut 3″ of bias tape and stitch closed along both edges.  Fold into a V, pin to the towel and baste in place.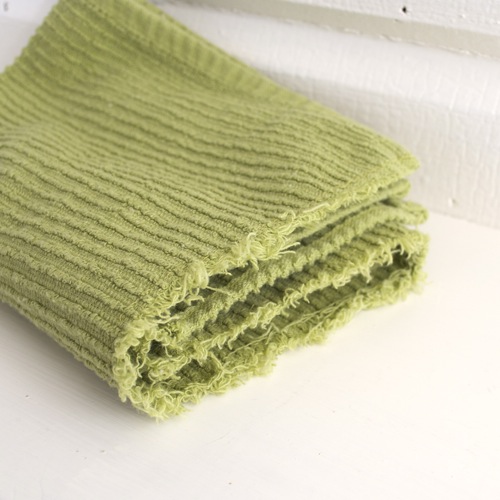 Step 2.  Trim frayed edges.  Fold bias tape edges over and stitch along the edge of the towel, about 1/8″ from the fold.  Press with an iron and voila!    Super duper cute towel.