Ever since I first laid eyes on Chet and Dot's cashmere plushies at the Crafty Wonderland Shop last year I was in love.  I've posted about this soft, pretty, kawaii, floral fantasy before, but I just must do it once again!  Visiting the Etsy shop reminds me an awful lot of my favorite boutiques in Tokyo- it's filled with precious and luxe items in ridiculously adorable form.  Jenn makes healthy use of wool felting, cashmere, pastels, florals, and sweet details.  From sweet plushies to dainty charms, to bear potholders to aprons, totes, and even sweet little baby shoes. I think one of the things I love most about the items in this shop is the perfect blur between something you'd buy as a fabulous baby gift, and something you'd keep for yourself.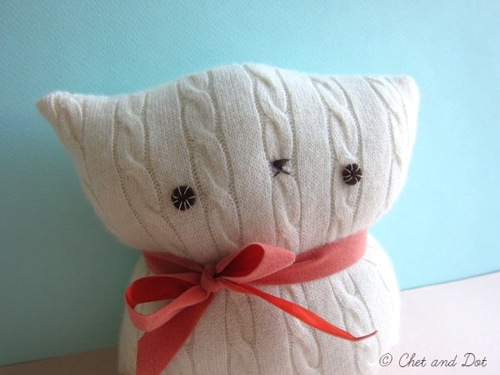 Meow.  These pretty plushies are almost too pretty for baby's hands, but I'm pretty sure when the time comes my little one will own an army of them.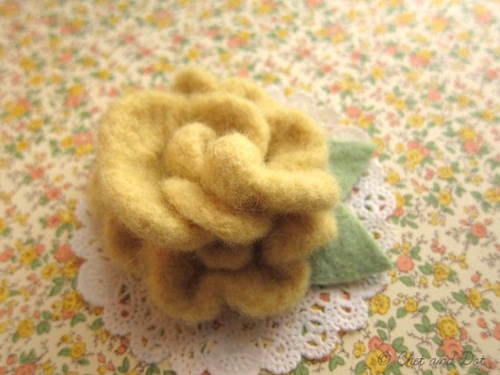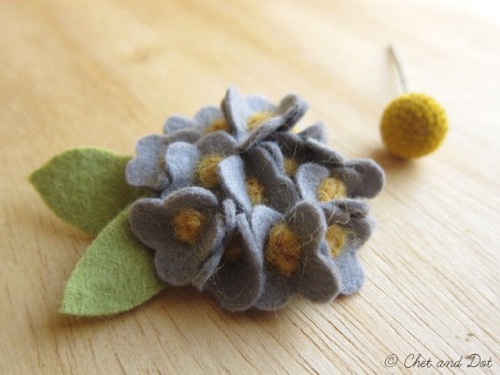 I'm also in love with these beautifully felted flower brooches.  I've bought myself a white hydrangea, which is currently adorning my pink cardigan.  Too pretty.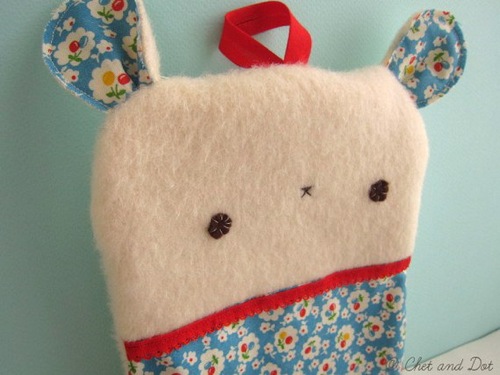 This adorable potholder is almost too cute to use.  I love the retro fabric, and the face.  It's like he's saying, I've got a job to do- let me at that hot pan!  Yosh!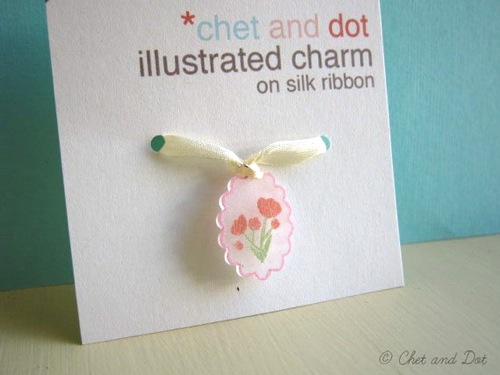 And the very dainty illustrated charms are just the thing to wear to a tea party, don't you think?  I love that they come on silk ribbon.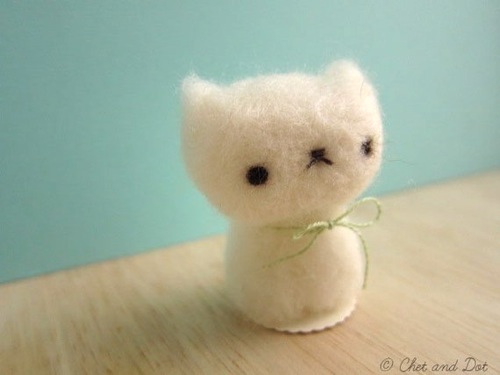 But the very next thing on my must purchase list is this tiny woolen kitty.  Just look at that pouty embroidered face!  I think I have a little display cabinet that is awaiting a little woolen animals collection as a matter of fact . . .
If you want to see more of Portland's own Chet and Dot, check out these links:
Chet and Dot on Etsy: http://www.chetanddot.etsy.com
Chet and Dot blog: http://chetanddot.blogspot.com
Or stop by the Crafty Wonderland Shop in Portland, Or (on 10th Ave. across the street from the library).