We don't often get guest submissions around here, but the very sweet Betsy from Bunny in the Blossoms has offered up this adorable felt flower tutorial.  I've seen these cuties around, and always thought they looked so tricky to make, but Betsy's here to show us just how simple they really are!  Thanks, Betsy!
School's still crazy busy for me, but who isn't busy? These are my little felt flowers. Simple, simple let me tell you.  Not a lot of time needed! The world is opened for creativity once you make them!
Here's what you need:
1 sheet of felt
hot glue gun
Scissors
pearl beads ( optional)
fun green fabric ( optional)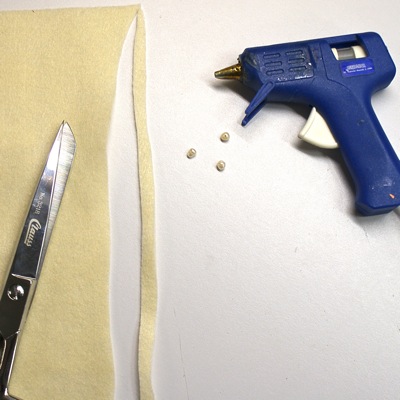 Step 1. Cut felt into a long strip about 1/8 to 1/4 of any inch thick.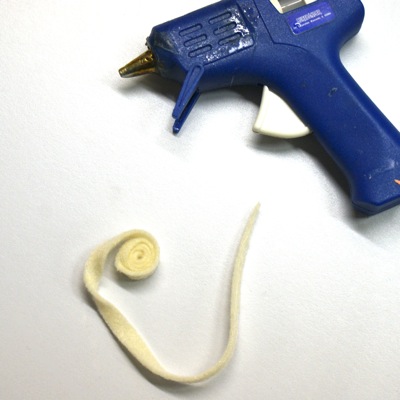 Step 2. Holding the center, wrap it into a spiral.  Put little dabs of glue in between strips to make it stay together while wrapping (very handy if you have help at this point of the show).  If you twist the felt while you are wrapping, it makes for cool texture in the "petals".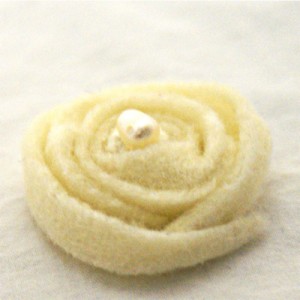 Step 3. To reinforce the bottom cut out a small circle of felt and glue it to the bottom of the flower. To make it pretty I glued pearl beads to the middle. Cutting out leaf shapes out of a fun green fabric can also add something to your little beauty.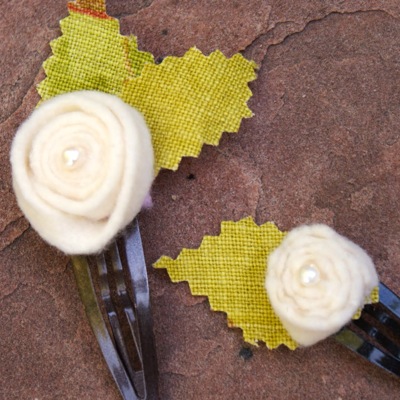 Now it's time to be creative! I made barrettes. What are you going to make?
If you'd like to see more sweet tutorials like this one, you can find Betsy's work at the Bunny in the Blossoms Blog!