I've been meaning to post this since we got back from our trip, but so many things have gotten in the way!  Nice, pleasant things though, like my dad and step mom visiting from California, like painting my office the most delightful shade of watery aqua, like shopping for antiques and coming home with beautiful bargains . . . so here we are with a post waiting to happen!
We've already established that the Urban Craft Uprising show was beyond everything.  Now let's explore how Seattle is adorable and how I can't wait for a reason to go back and snuggle into a wee existence in one of the adorablest places ever invented- Pike Place Market.  Forget the throwing of the fish- who cares about the fish when the market itself is a magical labyrinth of smells and colors?  What you see on the street level is a long, narrow building by the water, but it actually extends several levels below the street.  The top level is filled with flowers, produce, meat and fish, prepared food, jams and honey, and a wonderful specialty pasta shop, while the levels below are dedicated to bitty shops and curios.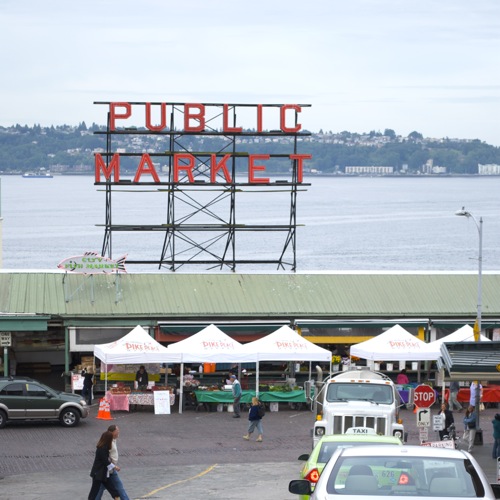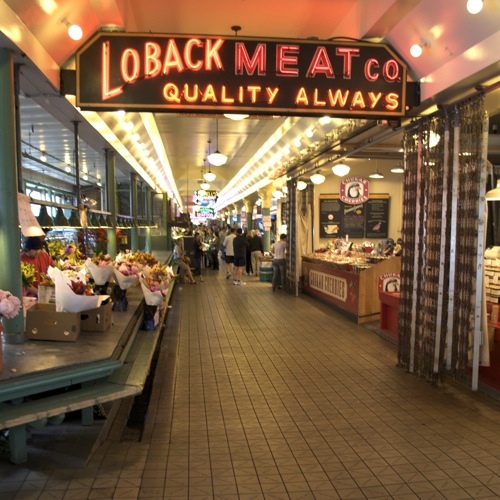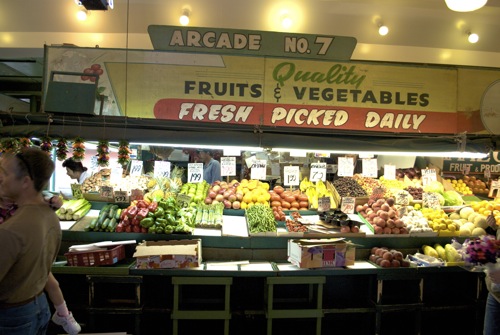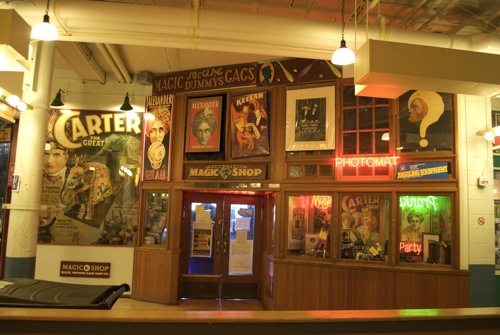 Not only are the signs wonderful but the maze-like workings of the building add to the feeling of being in a magical place.  The sloping floor and pipe bedecked ceiling give the whole thing a ship-like quality.  The other delightful thing- wonderful smelling eateries abound!  Gorgeous breakfasts were being cooked at nearly every address for blocks around the market, and the bread, oh the bread being baked!  If any of you readers wants to sponsor me a comfy bed in Seattle  for a month I will gladly take you to breakfast there every day.
Of course it helped that our method of transportation to the waterfront was a cute, blue monorail car with watermelon red seats inside.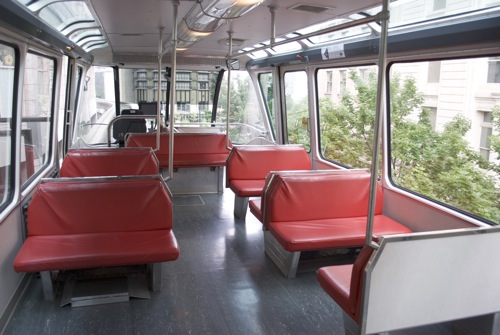 By the end of the too-short weekend even the strange, giant hot tub next to the bed in our hotel room seemed kind of wonderful and I was very sorry to leave.  But then I remembered that I live but a short drive away!  Next time, however, I think I'll be making the journey by train.