Wow.  I don't know if I even have the words to say how amazing this weekend was- it was A-MA-ZING.  This was my first ever Urban Craft Uprising show, and I'd heard really good things about it, but I didn't quite know what to expect.  There was just something magical about the very precise choice of vendors and the very ( and I mean VERY) nicest customers I've ever encountered at any craft show, EVER.  Basically I wanted to give over my earnings to just about every booth at the show, because every vendor there was truly talented and one of a kind.  Not only was every booth unique, but the vendors were wonderful people and genuine artists.  It made me feel really warm and fuzzy to think that I got to be among them. Another plus- my booth turned out juuuuust right.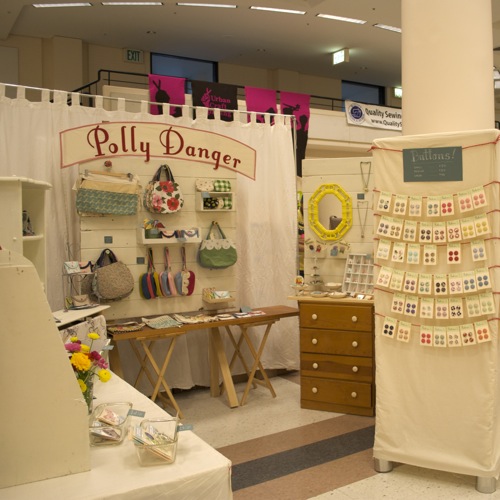 I wanted to create a space that would invite people in to explore, and I think I managed to do that.  My giant, four-sided button display created a sneaky hidden nook where I put my jewelry, and the back wall was literally a wall that I built to house purses, clutches, wallets and aprons.  I like it because it reminds me of the spot in my sun room where I photograph my product.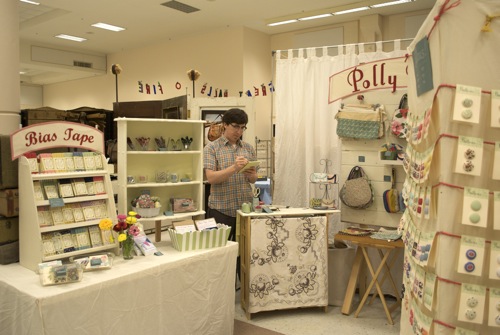 Next to the purses wall was our little cash wrap, and next to that was the rest of my sewing notions.  I think Eric makes an excellent sales associate!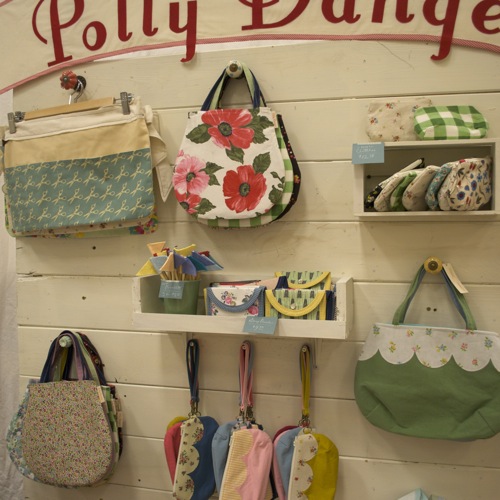 The purse wall was sort of the highlight of the booth.  I got to debut a brand new purse design, to great success!  The Dewdrop Mini Tote was a definite favorite this weekend, and I'll be posting it in the shop later this week!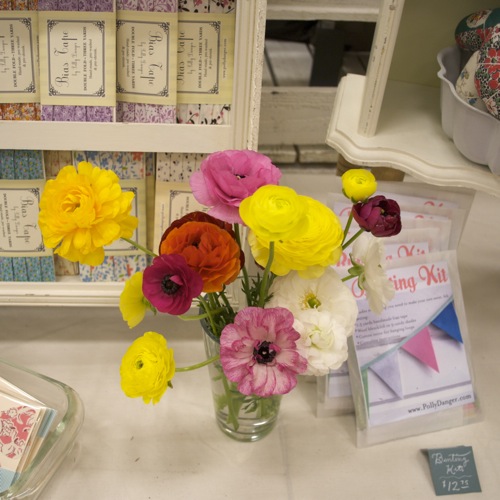 I was SO excited to have a live bouquet of flowers in my booth, which is something I've always wanted to do.  These scrumptious ranunculus' (ranunculi?) came from my backyard!  They're my absolute favorite flower, and they happened to bloom just before we left for the weekend.  I think they made my booth extra, extra charming.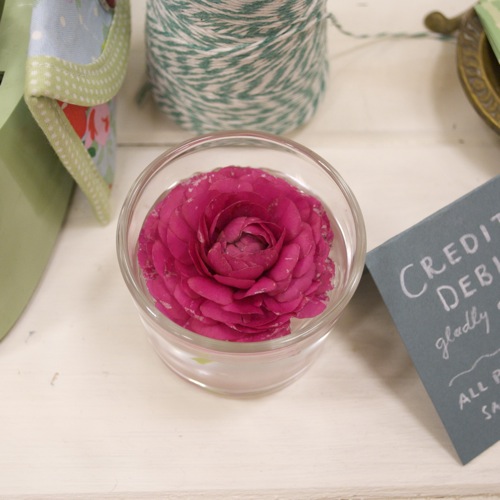 This little guy snapped off during the hustle and bustle, but he added a very lovely touch to the cash wrap!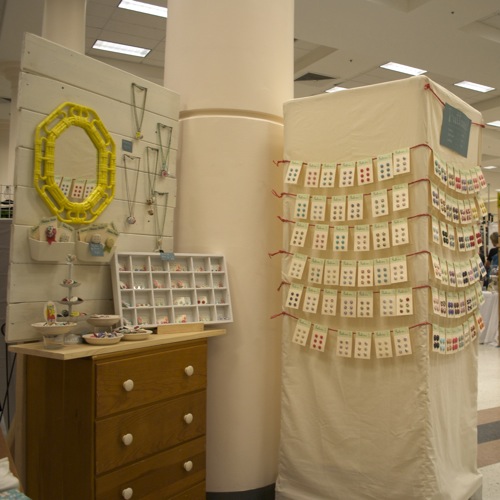 I was so excited to be able to use real furniture this time around.  This gifted dresser makes the perfect home for all of my jewelry!  And I loved watching people explore the buttons and find this hidden nook behind them!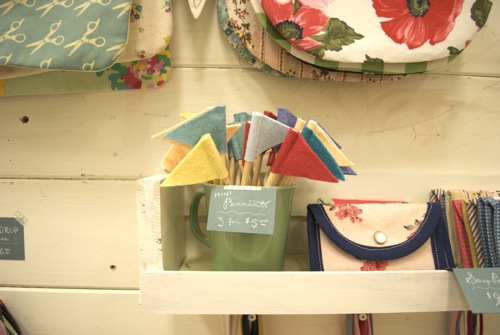 Mini pennants in a vintage mug.  A mug that is exactly the perfect shade of green.  I had so much fun mixing all of the shelving and knobs on the purse wall.  It also gave me the perfect excuse to spend a ridiculous amount of money on knobs at Anthropologie- something I've always wanted to do!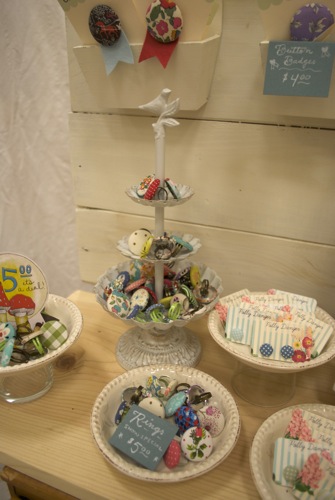 Rings!  Everywhere rings.  I love the tiered jewelry stand and the little saucers on candle holders.  Love, love, love.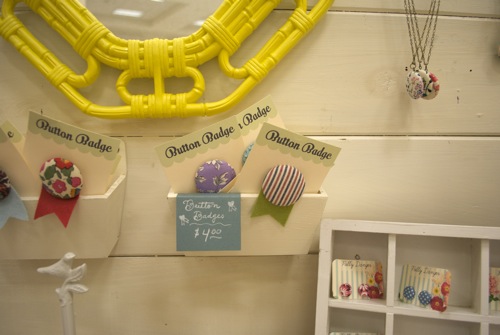 Button badges below my new yellow mirror- love it!  You can also see my new signage here.  Green paper with white pencil- very, very lovely.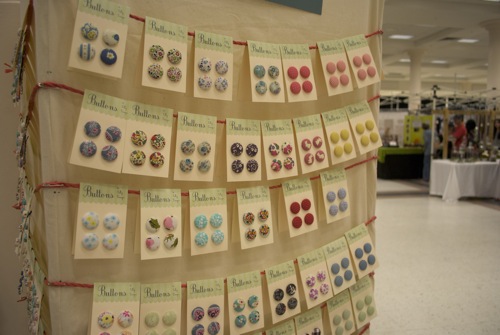 My new button display turned out great!  I found the most fantastic coral pink rope, which adds a fun accent behind the buttons.  At first I thought it might be too monsterously huge, but in fact it is the perfect size for one of my favorite and best selling products.  Next time around I'll add more rope so that I can hang even more buttons!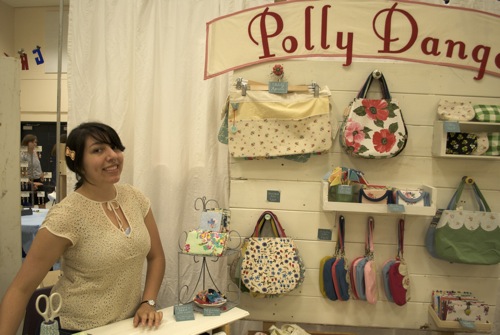 We drove home late last night, and although I'm a bit tired, I'm also a bit wired because I just had the most amazing weekend.  Thanks so much to everyone who stopped by my booth.  I can't wait to come back to Seattle and say hello once again!