Ah Oregon, how I love thee.  Last weekend Eric and I finally got some down time after a summer and a half of parties, visitors from out of town, home improvement projects, and general chaos.  We took some time to check out the Urban Folk Art show (more on that later), and then we made the beautiful drive out to Red Ridge Farms with our friends Sherry and Liam.  It was just heavenly.  What is Red Ridge Farms, you ask?  What isn't it?!  Combine a family vinyard with olive orchards, lavender fields, a very magical nursery, giant olive press (yep, olive oil pressed on site), incredible shop complete with a conservatory and attached knot garden, and you've gotten close to describing what they do there.  But even that doesn't say it all.  Did I mention that it's nestled in the hills in gorgeous Oregon wine country?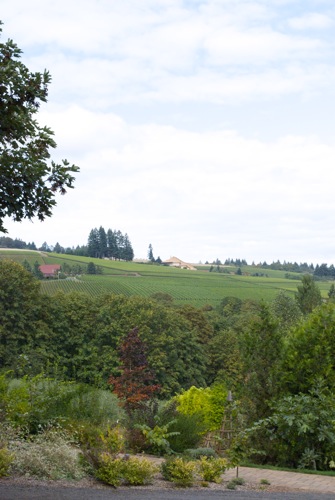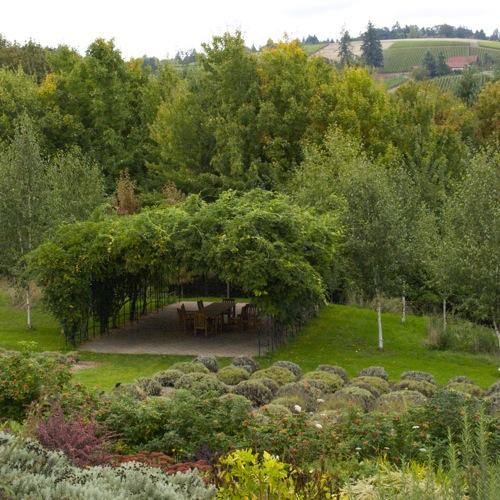 I somehow didn't take pictures of the adorable gift shop/ guest suite, but suffice it to say it's ridiculously cute.  The shop is filled with scrumptious things like olive oil pressed on site, slabs of crystal salt, incredible terrariums and cloches, and a fantastic selection of books and dainty house plants.  And yes, they have a frog living in the conservatory.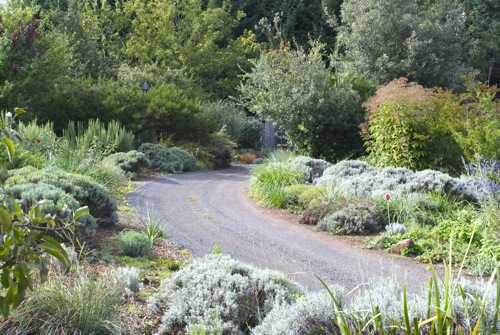 One of the things that I really enjoy is that almost all of the amazing plants that have been used to landscape the property are available for sale in the nursery.  Those amazing roses with hips the size of plums- bought 'em.  Delicate, feathery, dwarf willow- bought it.  Your very own olive tree?  yep.  Lavender?  What kind?  They've got more varieties of lavender than I knew existed, and the staff were super knowledgeable and friendly when Sherry and I asked our hundred and fifty questions about them.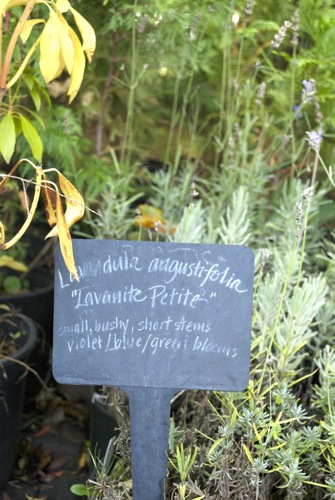 I love the details, like these zinc plant labels.  And the shelves, below?  Look for them at my next craft show*, because cost be damned- I will have them!
*I'll be at the Urban Craft Uprising in Seattle, and at the Crafty Wonderland in Portland this year- Yay!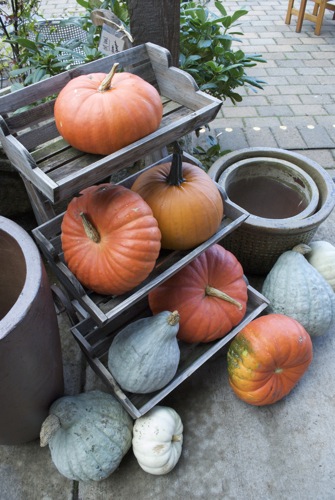 What a wonderful way to spend a Saturday!  I'm so grateful that I live so near to things like this.  Although Eric and I have now lived in Oregon for over a year, we're just now getting to explore our neck of the woods and I just feel more and more lucky every time we discover something new.