Oh what a glorious, hot weekend we've had out here!  I think that my weekend was really made better by the fact that I had decided not to vend at this year's Crafty Wonderland Spring show.  As difficult as the decision was to make, it was for the best.  Among other reasons, I actually enjoyed this show all the more because I got to shop hand in hand with my sweetheart!  This is something Eric and I have never, ever been able to do because one of us always needs to be in the booth.  It was great!  We spent way too much money, and leisurely walked up and down each and every aisle, chatting and shopping as we pleased.
One of my favorite booths was Whimsy Kitten– kitty pets wearing glasses, made from vintage fabric?!!!  YES, PLEASE!!  The booth was adorable and the kitties were even more so.  In the end I couldn't narrow down which one I wanted most, so we'll have to save that for another day.  Take a look at Melanie's scrumptious booth!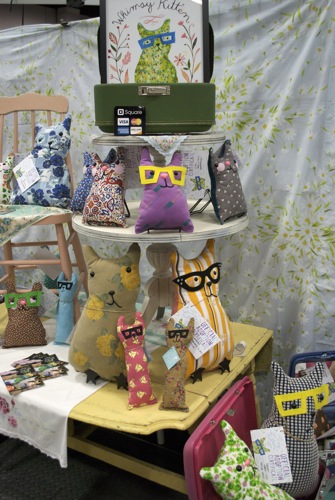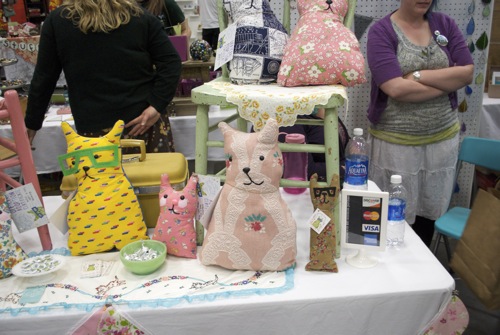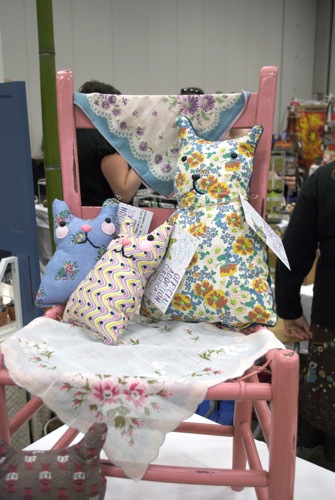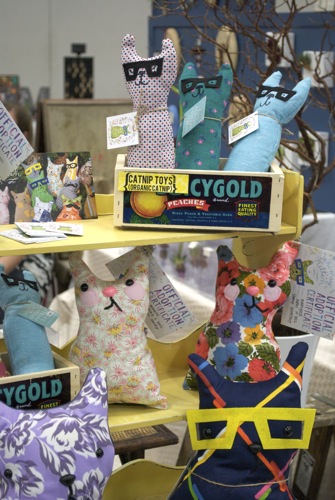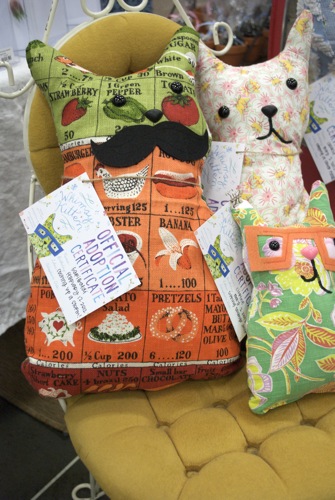 Adorable, right?!  Other great moments were meeting Katie Daisy of The Wheat Field, who I've e-met but never face-met, and seeing one of my favorite people ever, Polly Conway of Pollyanna Cowgirl.  She really, really makes me miss California!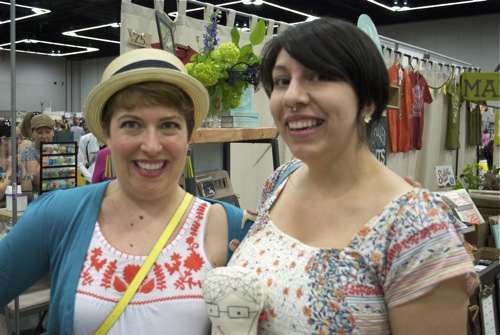 I like that we are color coordinated.  You see, when you get two Pollies in one place, amazing things can happen.  Oh, and that charming stuffed glasses chap?  He's some one I've wanted to bring home forever from Four Eyed Girl Designs.  Such a great day!  Next time I'll share with you all of my wonderful purchases!