Here are some of the super cute treats that made their way into my shopping bag at the Crafty Wonderland Spring Sale: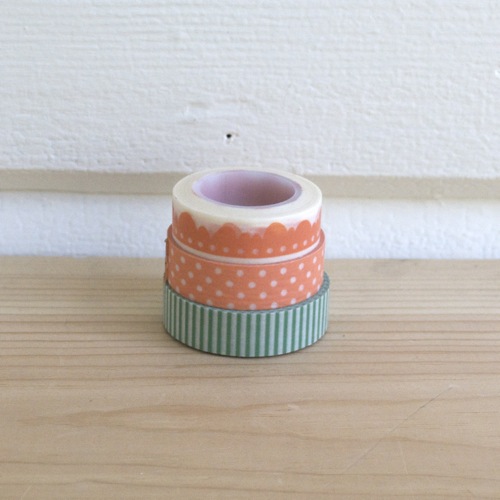 Washi tape from the mountains of tape at the Collage booth.  Goodness do I love that store.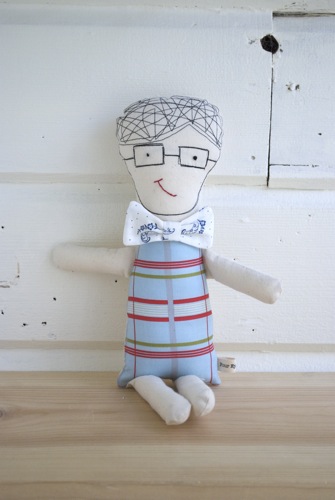 Mini Eric from Four Eyed Girl Designs.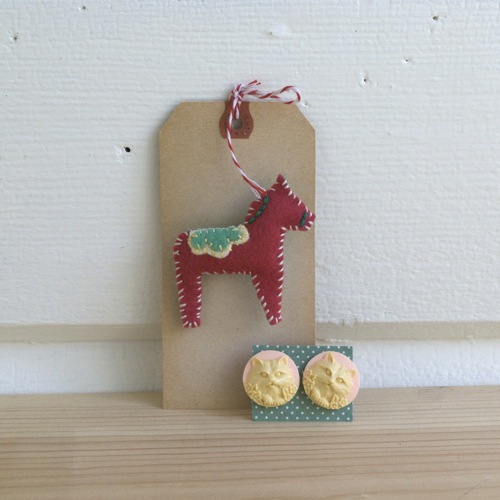 The dollar horse and kitty earrings were actually a gift from Pollyanna Cowgirl- look at those kitty faces!  I can't wait to wear them!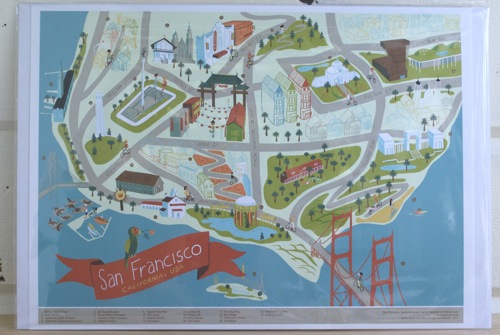 Print from Hjol Island– I Heart You, San Francisco!!!