I'm building a busy board this week! What is a busy board? It is a place for busy little hands and minds to occupy themselves while practicing motor skills. You can buy plastic, blinky lights versions at Walmart or Target, and you can pretty easily make your own with latches, locks, knobs, etc. You can also buy semi homemade versions on Etsy. I, of course, am opting to make my own. I want something for G that will not just entertain him now. My goal is for his toys to last a really long time and have open ended use. Which is why I can't JUST make a busy board. Nope. It has to have some fuel for the imagination. Gaspar's busy board will be a combination of fun things to manipulate and spin plus a spaceship control center for later on when his imagination kicks in. Take a look at my inspiration.
Isnt it adorable? This is my manipulation/ function inspiration. It has a bell, buttons, magnifying glass, wheel, spinning things, shiny things, so many elements for busy hands! (Click on any photo to visit the source).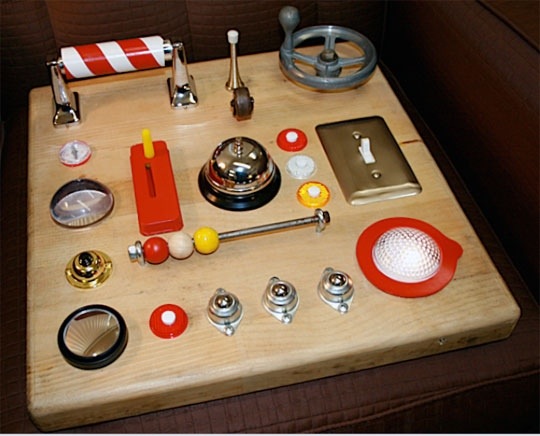 So that is my function inspiration. My design inspiration comes from old control panels. Like the ones you'd find in a Soviet rocket ship. Or a submarine. Or a zeppelin. Feast your eyes.


I mean, a control panel would come in handy for a ten year old, am I right? I'm having SO MUCH FUN with this! I've been digging through every drawer and box for things that can be something else. Here are two of my test runs- oh, and these are reference shots before I cleaned up my mess at the end of the day, so they're rough and incomplete. But you get the idea.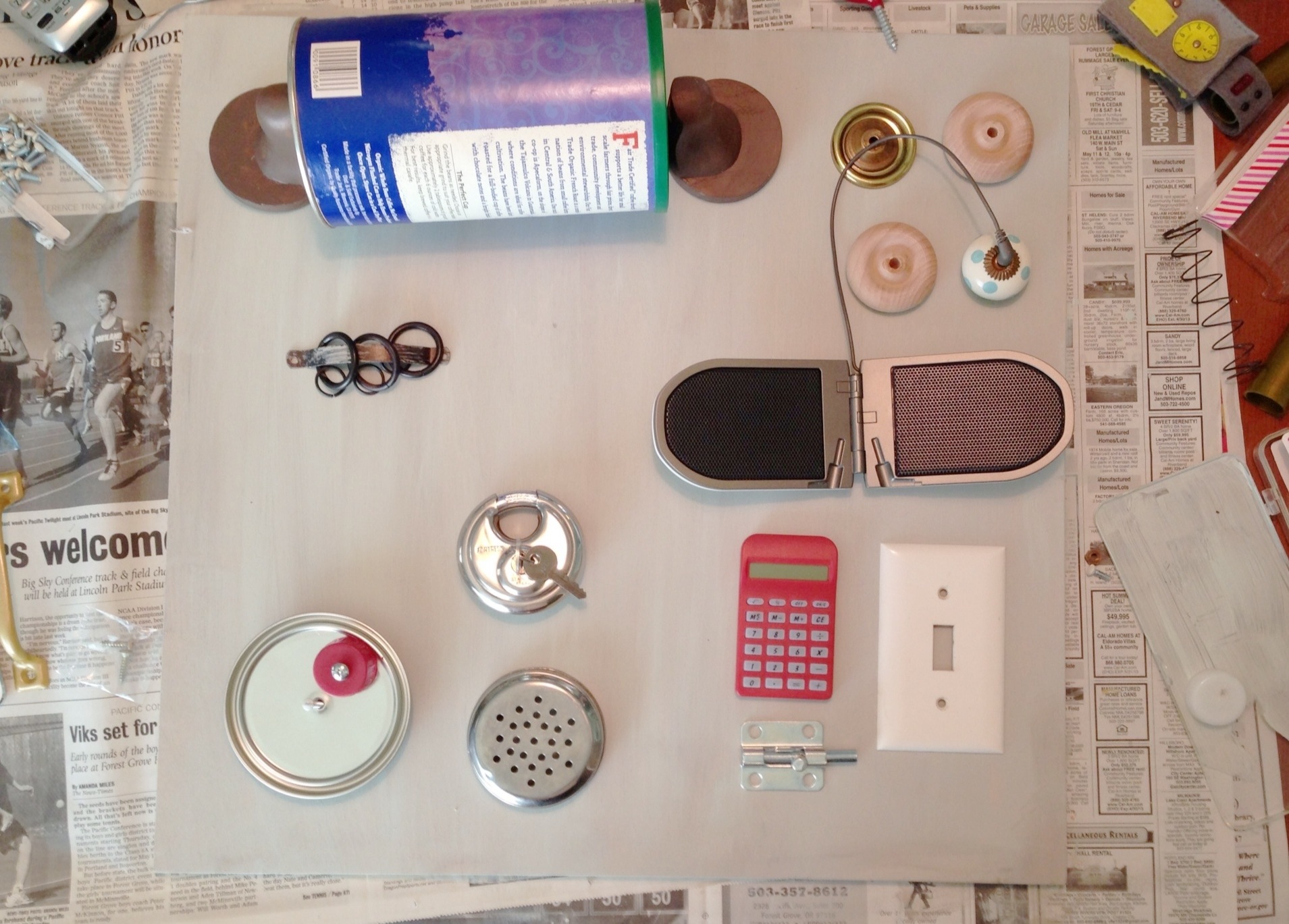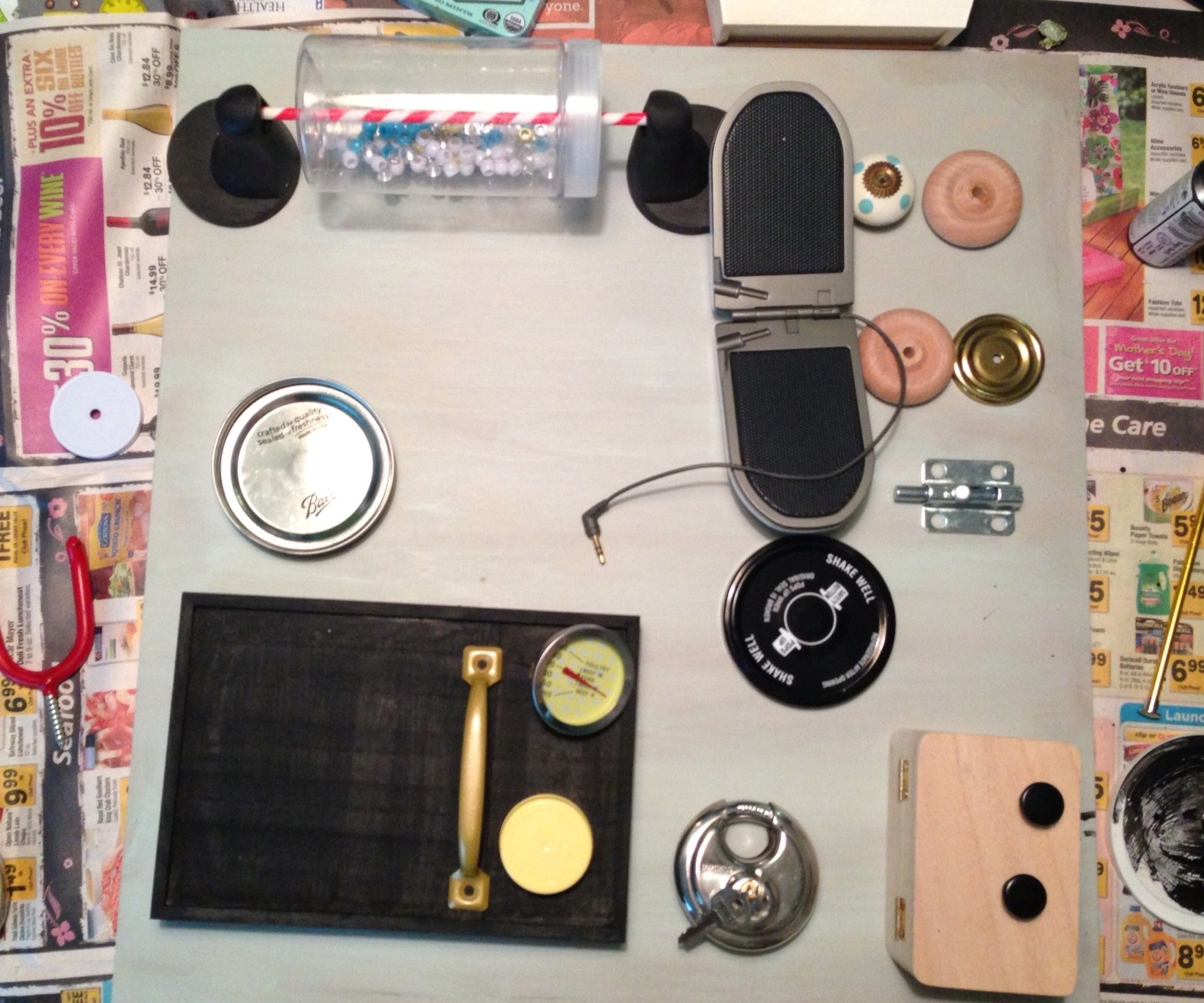 Almost everything so far has come from the junk drawer or the basement. I did make a couple of purchases, and so far I've spent less than $12. I bought a red calculator for a buck, and a meat thermometer for three bucks, but my biggest splurge was this set of faux vintage dials and gauges from Pork Chop Show on Etsy. I think they are genius and so perfect for this project! Now I just await my dials and then my control panel can finally come together!