Apologies for the late post, my friendies- technology was not on my side yesterday.  I hope to make up for it with a wonderful Crush today, this time a Fabric Crush!  I recently found So So Vintage and it was an instant crush.  I've always been a fan of vintage sheeting, and So So Vintage has a collection that is most in tune with the beats of my heart.  It certainly helps that So So Vintage carries fat quarters from sheets that I personally own, or that my grandparents did.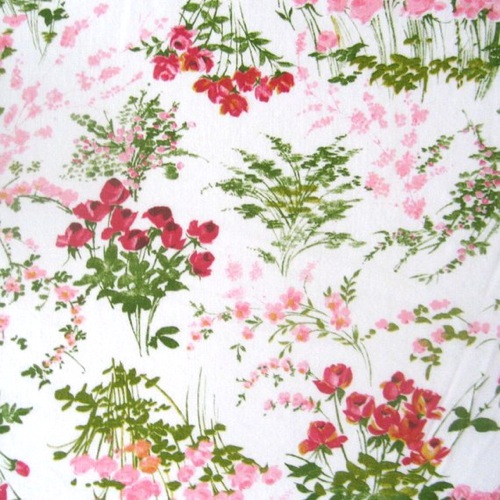 Oh how I love this print- pink wildflower mini bouquets.  This was actually the one that caught my eye.  The many shades of pink, paired with that perfect green . . . oh to have a hundred yards of it . . .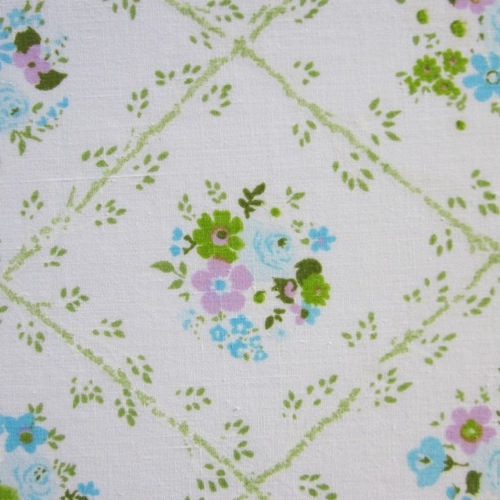 Now, this print is tops.  I have a pink and lavender version of it posted in my dressing nook, wallpaper style, and it really is magical.  Those little diamonds add the perfect amount of structure and formality, but the flowers and leaves are casual and light.  I love the juxtaposition.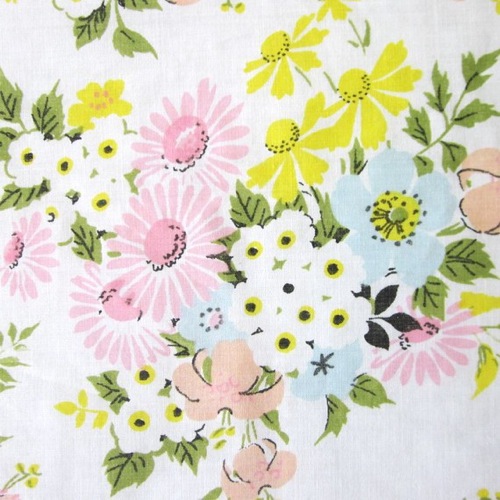 This beauty is also at the top of my must buy list.  I love pale flowers with dark centers, plus super faded pastels just make my heart skip a beat!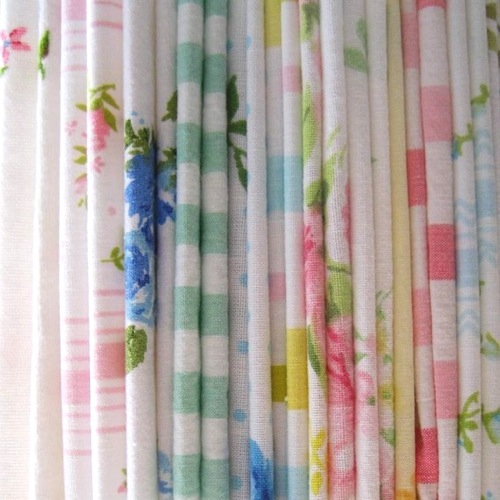 Okay, now I honestly debated whether or not to add this one to my post, because if someone buys it before I do I might cry.  But I figured that it is just too wonderful to keep to myself.  I'm still intimidated by quilting, but this shabby chic charm pack would be the perfect way to get started.  Is it wrong for me to say please don't buy this one, buy another one!?  Well, I said it.  There are plenty of other adorable charm packs in the shop . . .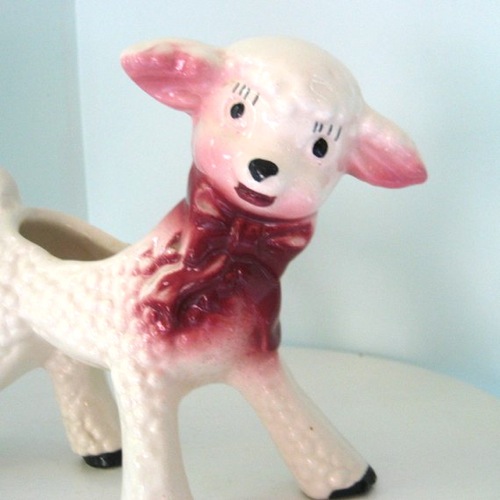 I just must leave off with this vintage lamb planter.  In addition to some amazing vintage sheet fat quarters, So So Vintage also carries a whole slew of other vintage cuties, like this lamb.  He looks so happy!
You can find more wonderful fabrics and vintage treasures at So So Vintage's Etsy Shop.
All photos were borrowed from So So Vintage.