You know when you meet someone and you think they are the coolest?  Well, when I met Shauna, of Lemon Kissed, I thought she was the coolest.  She is spunky and cute and talented, and bonus points, she has really cute kids.  And it turns out that she makes darn cute jewelry and lives not too far from me.  Shauna was one of the vendors at our super cute brick and mortar shop, The Crafty Fox.  Once we closed the shop up I knew that I was destined to do something fun with her.  And here we are.  Putting together a joint effort of cuteness!  At a cute shop no less.  So if you're in the Portland/Hillsboro area on Sunday, May 3 (that's exactly 1 week before Mother's Day- get your mama something nice this year!) you should absolutely, positively come see what delightful treats we have for you that you won't see anywhere else!
Join us at our Spring-tastic Trunk Show on Sunday, May 3, 2015 from 1-3 pm at B Designs in downtown Hillsboro!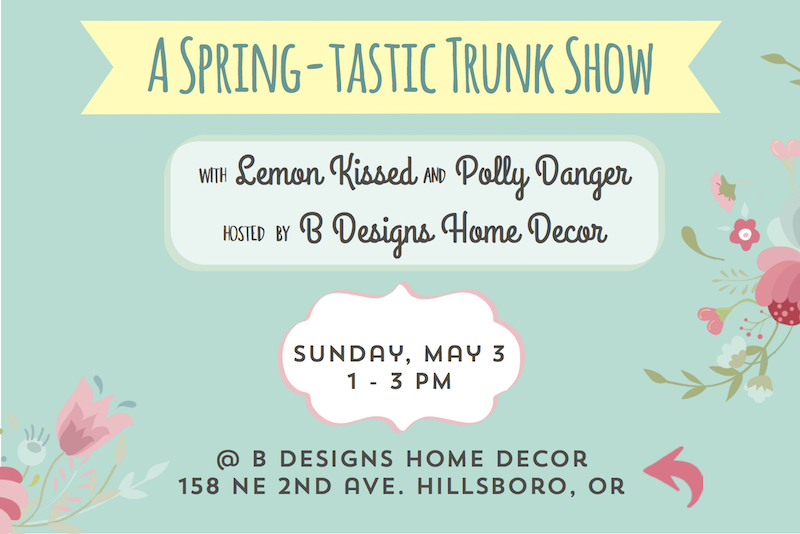 Take a look at some of Lemon Kissed's cuteness!  I just want to eat them up!  Oh, and did I mention that she has a JEWELRY CLUB?!  Uh huh.  Get on that.